When it comes to failure in the driving test, everyone is same with some common driving mistakes. And if you look at the mistakes made by the drivers then generally two things are found lacking i.e. confidence and concentration. It's not surprising, but you can't ignore these mistakes before attempting the driving test. We have mentioned below some of the mistakes, try to avoid these while giving the driving test and also in your real life.
http://mccallsnurseries.com/core/misc/drupal.js 1. Incomplete stops
The main mistake that usually drivers make while driving test is the regular halting. They frequently stop the vehicle at every curve and eventually take the vehicle after the stop line, which completely leads us to fail the test. To avoid this, one must move the vehicle slowly with constant acceleration so that one can focus on every turn and make sure you are stopping the vehicle before the Halt line.
http://tiffaneejacob.com/we-are-weak/ 2. Changing Lanes blindly
Another mistake that is usually made by the young and old aged drivers is that they change the lanes blindly while in driving test. It not only negates your points in the test but also in real life could lead to life-threatening situations. For your safety, every car is provided with mirrors, all you want to do is to concentrate on three things: look straight, side mirrors and rear view mirrors. At driving test, to change lanes the road cones are used in front by blocking the current lane where your concentration and mirror usage is checked and expect a close look by the examiner at your eyes while changing these lanes where he/she marks it in your progress report. Not terribly difficult but a close focus on the mirrors will easily help you to safely change lanes.
http://hiperduct.ac.uk/help-in-writing-term-paper 3. Trembling while controlling Steering
Unable to control steering is because of the lack of confidence while driving and this duly put you to fail the test. Always keep both hands on the car steering and don't shake abruptly, be confident enough to control any slips on the steering while driving.
4. Mind diversion while Driving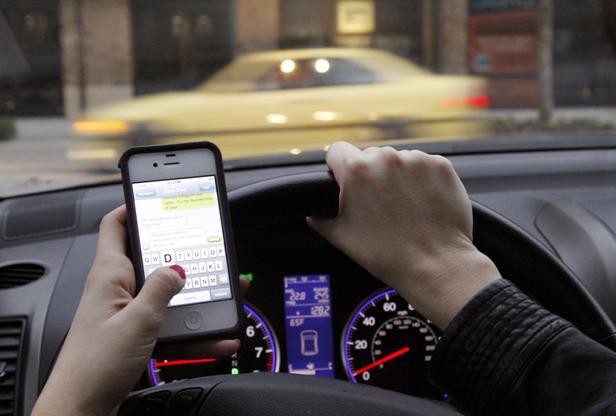 This is also another life threatening situation. Keep yourself focussed on the test, and keep away the distracting things like cell phones, Music players, iPods etc. Focus on the test and keep your mind on the road.
5. Confusion at intersecting roads
Often faced by drivers at driving test, where they never notice the road signs or signals and drove straight away. Sometimes, the road signs indicate to turn right but you skip it because of the tension while in driving test. So, when you come across with the stop signs at 4-way roads either wait for the signal to turn green or look for the road signs then go and follow the same at driving test.
6. Braking hard
Unlike stop signs, drivers usually apply brakes on every mistake they feel and generally it's not a mistake. But a sudden braking will leave all your confidence and furthermore, it's not easy to regain it while in driving test. So, make sure you drive at a safe speed to prevent any hard braking.
7. Driving Too Fast
Even if you know everything about driving, don't show overconfidence by over- speeding. You must think about your safety and of those surrounding you and prevent any sudden accidents or impacts. Stay within the speed limit and avoid driving faster.
8. No Road-sign following
No Changing lanes, signal braking, road intersection are some of the road signs that we come across in our daily driving life. And these road signs are also placed at driving test where they are put at those corners where multiple focusing is needed like turns, U-turns, etc. And we skip the signs and probably fail the road sign test level.  So you must know more about these road signs. Through the Weekly Driving Courses by reputed school, you can learn about all the road signs and easily understand at which situations, these signs occur and also much more related to safe driving.
9. Keeping too short distances
Staying at a distance behind several cars in the traffic avoids accidents. Keep a safe distance, while giving the driving test, and mind, you are not the only one who is giving the test, there may be others driving in front or back of your car. By keeping distance, you will get enough reaction time while in the case of stoppage and surely, the examiner will note it down which would be an advantage for you.
10. No Consistency in Parking
Parking also plays a major role in real-life driving. While in driving test, the examiner asks you to park the car in different ways like the front, side and reverse parking. Unlike all, this is one of toughest thing which needs proper focusing and we must consider things like area, distance, and speed to park the car. Most of the drivers fail at this level of the test so it's better to learn and prepare from Automatic car Driving Lessons in Peterborough for "how to park the car" and keep yourself ready for the test.
We included all the common mistakes above and accordingly mentioned its overcoming tips that would be helpful in some way to you. Moreover, driving test helps a lot by giving a successful driving certificate after test clearance. It also encourages us to drive safely.